Trainwrecks may have broken the law
Twitch streamer Tyler Niknam from Texas in the US has amassed around 1.5 million followers. That makes him one of the platform's top streamers. However, legal experts have claimed that he may have broken the law with his online casino gambling content.
Niknam, better known to his followers as Trainwrecks, has a partnership with online cryptocurrency casino Stake.com. As part of that agreement, the 30-year-old streams footage of himself playing virtual slots on the website. At times, he claims he has won as much as $400,000 in one go.
Stake does not possess a gambling license in any state
However, as reported by WIRED, legal experts have claimed Niknam is breaking the law by promoting the casino. Stake does not possess a gambling license in any state, meaning American gamblers such as Niknam can only play on the site illegally using VPNs.
A controversial partnership
Speaking with WIRED, Jeff Ifrah, an attorney specializing in online gambling law, has said US-based promoters for cryptocurrency casinos such as Niknam could face prosecution. Meanwhile, operators themselves are difficult to take action against due to their offshore locations. Stake has an operating license on the island of Curaçao.
Added to this, Niknam's home state of Texas has a ban on all casino gambling or sports betting. The streamer recently moved to an apartment in Canada where he has been streaming more footage of himself playing Stake slots.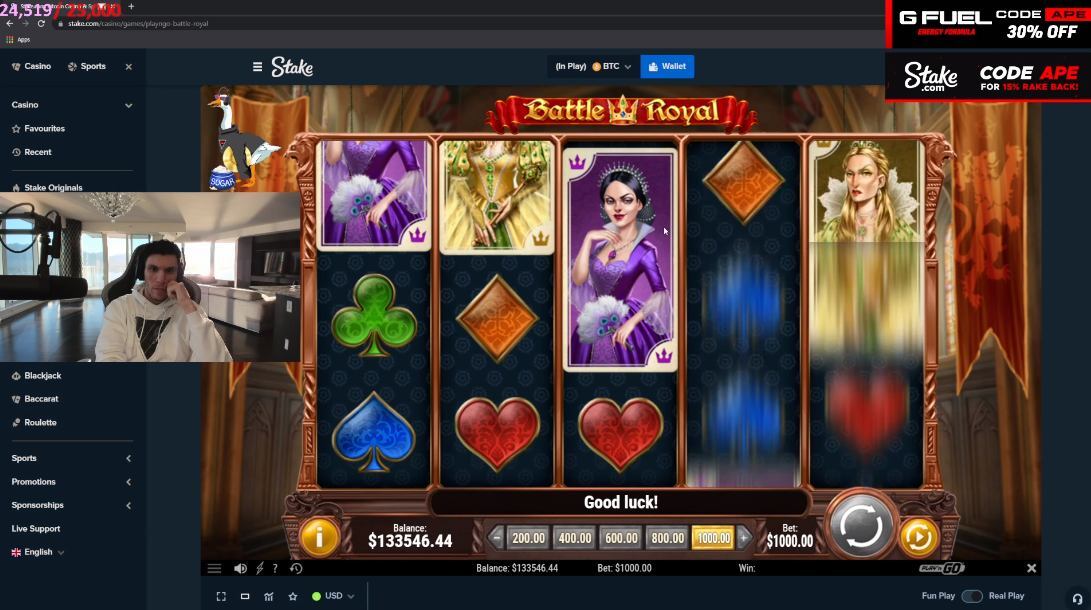 WIRED has reportedly attempted to contact both Stake and Niknam for comment on the legality of their activities together, but neither has responded.
Some unhealthy habits
Added to the potential illegality of his activities, Niknam has also faced criticism for promoting unhealthy gambling behavior. The streamer revealed in April that he was $100,000 down overall on the gambling site, even despite winning a $400,000 jackpot. He later told his viewers that he had lost $2m and had been attempting to win the money back by gambling more.
he had lost $2m and had been attempting to win the money back
In a since-deleted Tweet from June, Trainwrecks said: "I lost like $2m off-stream. I'm doing something none of you should ever do, but I'm chasing losses. I'll be live in a bit, but I need to win, or it's looking bad for the month."
Since then, the streamer has tweeted again about his losses:
A Twitch gambling boom
Various cryptocurrency casinos have begun paying a number of popular streamers to play their games on their channels. According to a review by WIRED, 64 of the top 1,000 most popular Twitch accounts have streamed crypto slots or advertised sponsorship deals with gambling websites.
as much as $1.6m per month to film himself playing slots
Another cryptocurrency casino, Duelbits, reportedly offered popular US Twitch streamer Adin Ross as much as $1.6m per month to film himself playing slots. Like Stake, Duelbits has a license to operate on the island of Curaçao but has no permit to operate in the US. 
Keith Whyte, executive director of the National Council on Problem Gambling in Washington, D.C., has claimed that many of these agreements with streamers are illegal and dangerous to vulnerable people. "A lot of the gambling promoted on Twitch is illegal or unregulated and poses a definite risk for consumers, vulnerable adults, and adolescents or underage children," he stated.
The post Twitch Crypto Casino Promos Constitute Illegal Gambling, Law Experts Say appeared first on Latest Online Gambling News.